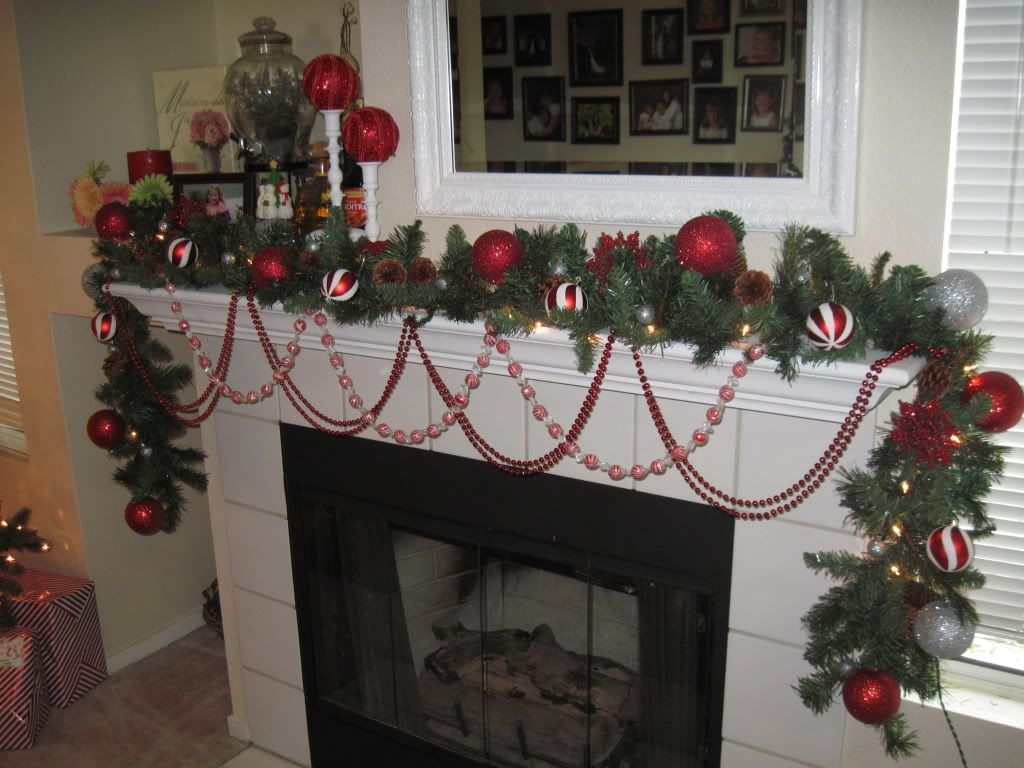 I am in love with the mantle...after a few days of playing with it! One of the best parts is this is a budget project...what you see here are Target dollar ornaments (big and small glittery ones), Target 2$ bead garland, Target 1$ Holiday Mints, Target 1$ Snowflakes and Dollar store beaded ornaments for 1$ each. I had the garland, candle sticks (see the Goodwill redo here) and candy stripe ornaments already. Total cost 9 dollars...not to shabby huh?!?
For the candy garland I just hot glued each candy end to end. Use a low heat glue gun because you will get glue on your fingers! I used paperclips to keep the smooched together while they cooled. For my mantle I did 3 lengths of 17 candies and secured them to the garland. Looking at it now I will maybe do two more to finish off the edge...but I am not sure...what do you think?
Here are some more money shots of the mantle...I love how its fun and Christmasy with out being to stuffy looking.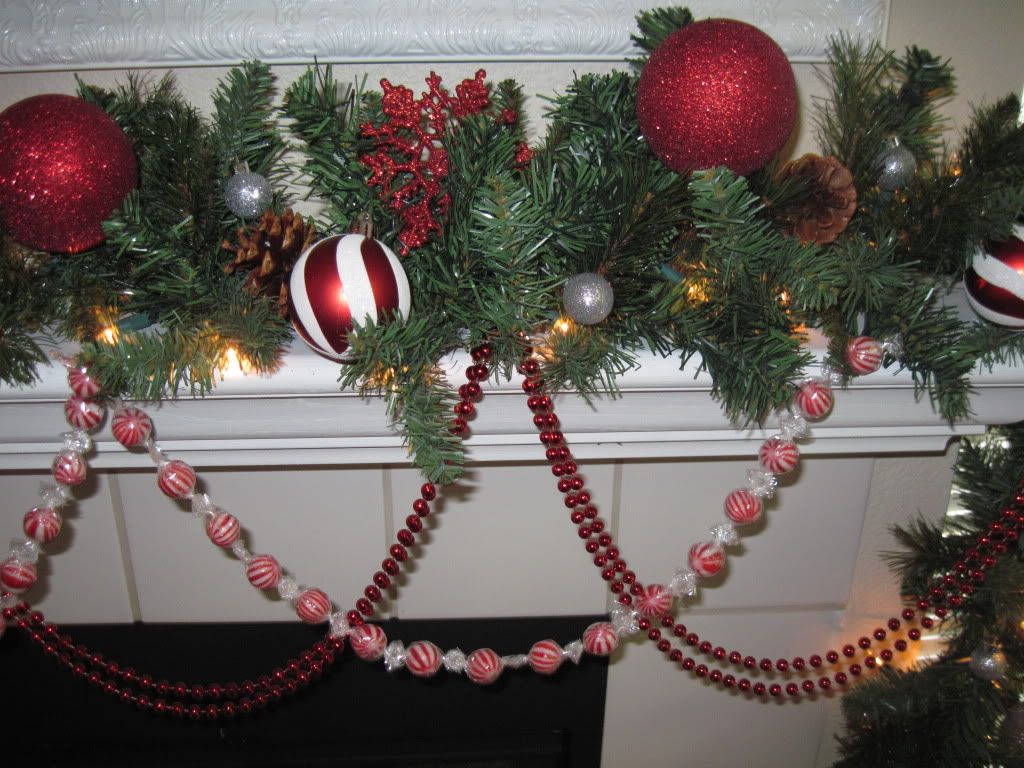 I am sharing this project/redo with the blogs below.

Savvy Southern Style
My Uncommon Slice of Suburbia
Someday Crafts
Blue Cricket Design
The Thrifty Home
Thrift Core