You know I love a deal...so when I saw that the dollar store had a gazillion ornaments that were cute...in my color scheme and a dollar...yeah duh...I jumped on it...well my husband did...he went and got them for me on a rainy day like the sweetie he is.
I have always wanted one of those 60 Dollar wreaths you see places like Pottery Barn and the like...I decided to give it a go myself. Here is the how to.
So here we go.
Gather supplies...
Ornaments...lots of them...in different sizes
Glue Gun
Wire Hanger
Ribbon to hang wreath with
Pie...optional...but made it fun
Stretch your hanger into a circle...or your shape of choice.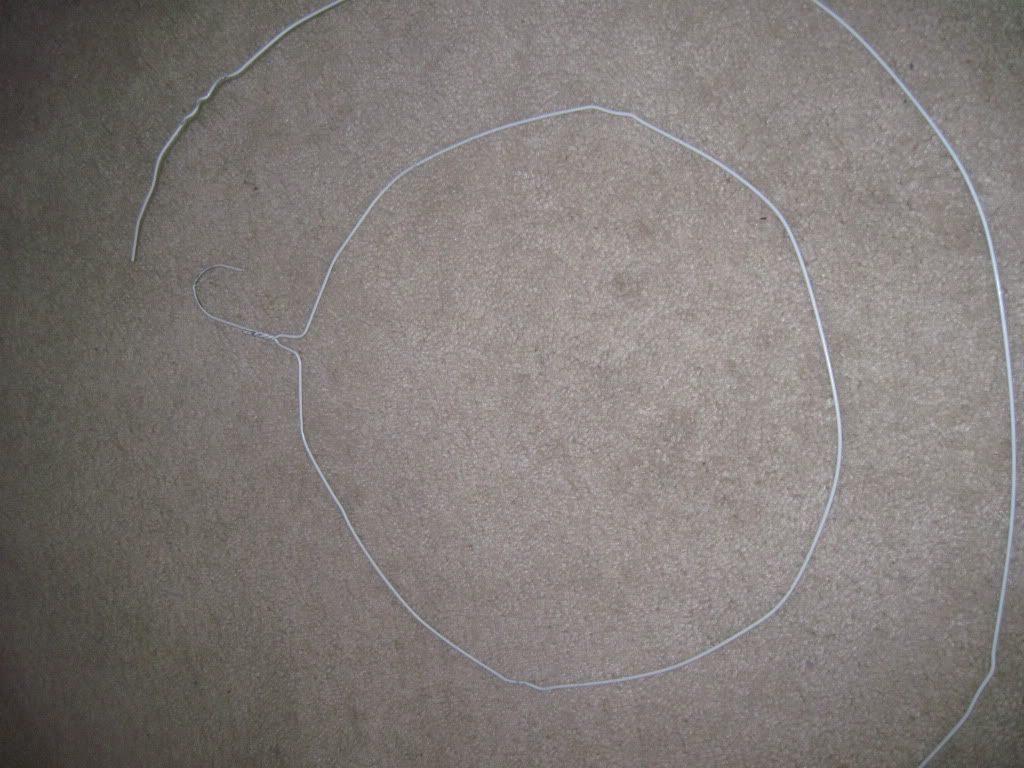 Get your huge pile of ornaments and begin the long process of gluing the tops to the ornament...this will save you future headache...promise.
In a random fashion slide your ornaments onto the hanger, I did 4 or 5 at a time then arranged them to fit and hot glued them in place.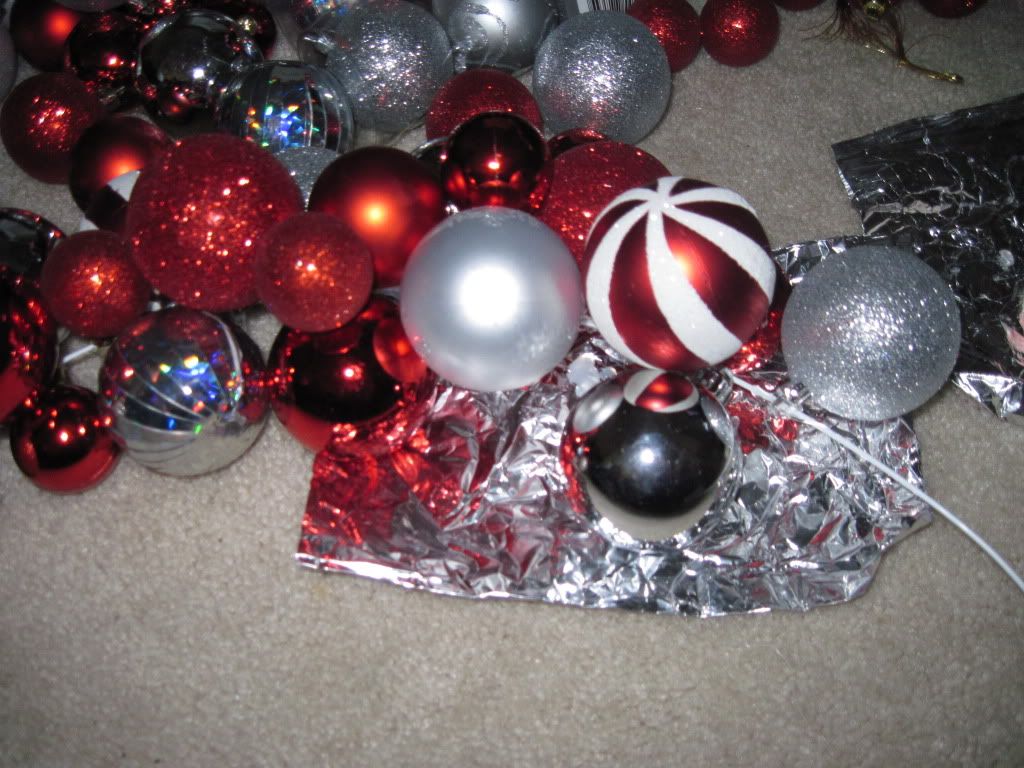 Continue this process until you get to the end. Secure the hanger back together and tie a ribbon around the top to hang. Ta Dahh....easy peasy. I am thrilled that I spent 10 dollars on ornaments...I still had a ton to do my front entry decorations and they all coordinate! Love it! I may go back and add some more super small ornaments to fill in the spaces...or maybe some battery operated lights to give it some more twinkle...but I think it looks pretty darn good.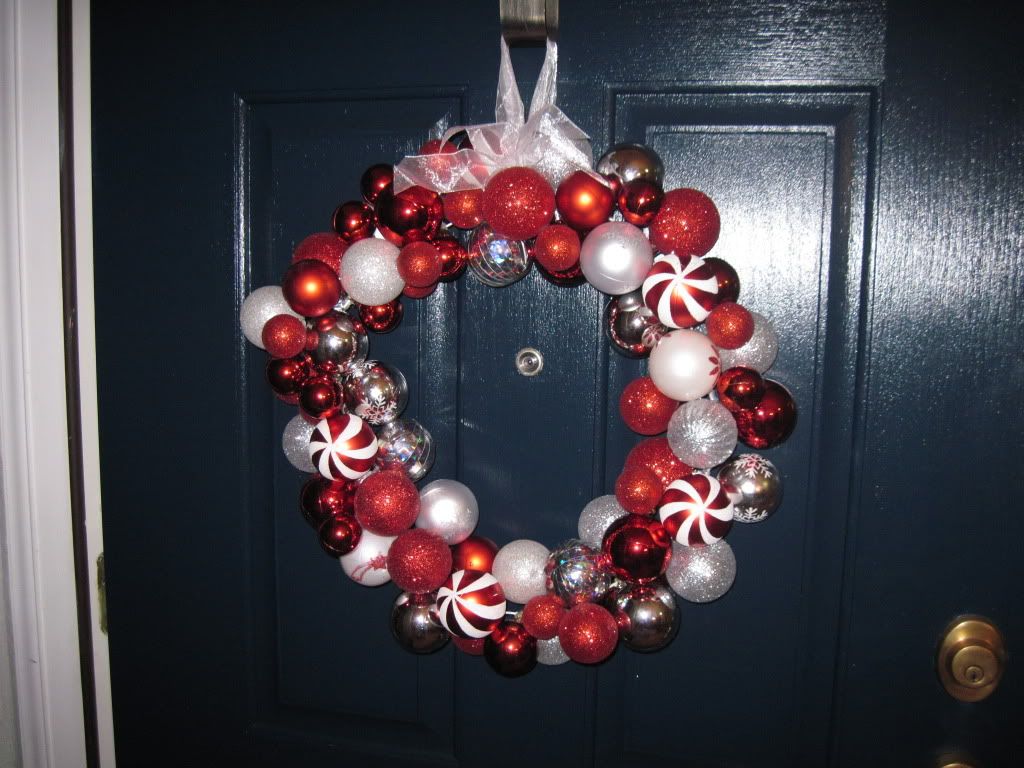 PS I am in love with Red, White and Silver this year...its my thing! Stay tuned for the front porch reveal...I am way excited to show you...just need it to not be freezing outside long enough for me to finish it.