I knew this would be just perfect in our hall bathroom. A message for kids, style for adults. I really enjoy doing tons of link parties because I find so many great projects and blogs, currently my "craft to do" bookmark has 30 or so projects. So yea for me for getting to check one off the list.
So here is my version of Tracy's big bathroom sign.
I am thinking of adding a small sign below...WITH SOAP!!!
Here is how I did mine.
Gather the supplies...
Wood...I got a 1x6 for a few bucks
Stain
Letters, I have a handy Cricut on loan so I used that and card stock to create my wording.
Mod Podge
Brush to apply stain and Mod Podge
3M Picture hangers
Pencil
Ruler
Drop Cloth or something to protect the area you are working on.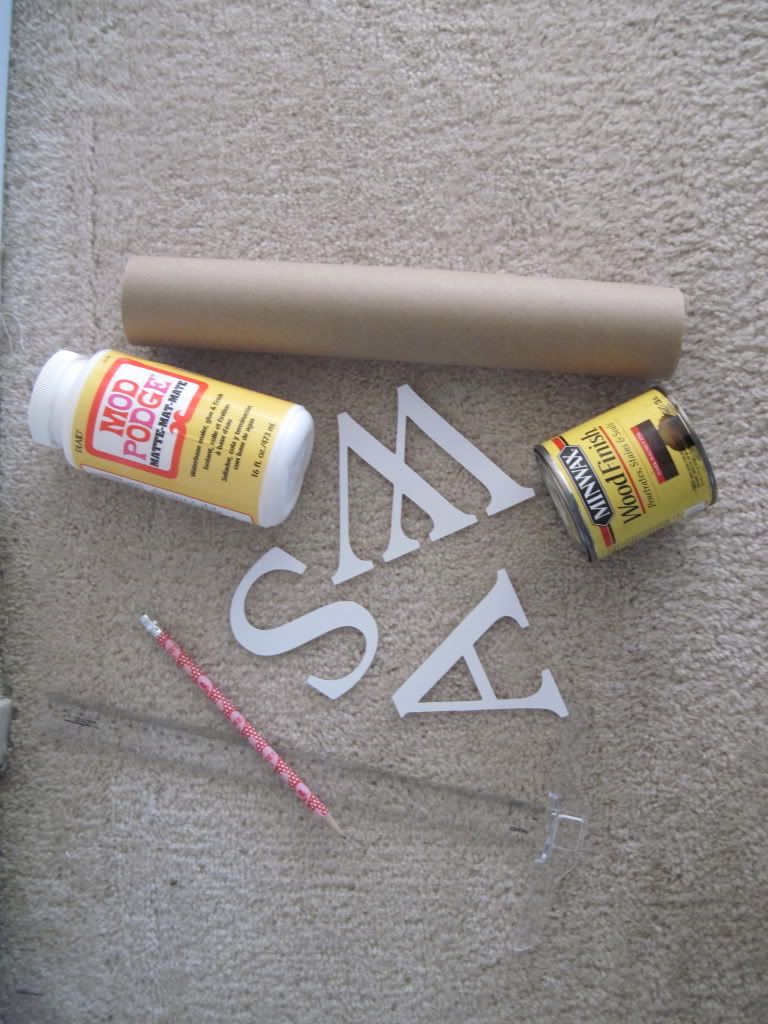 I stained the wood, brush on, wipe off until you get the color you want. Let dry a hour or so.
I did a little sanding to distress it a bit.
I used a T-Square to place the letters on the board evenly, applied Mod Podge and let dry.
I then did two coats of Mod Podge to seal everything nicely. I thought the white lettering was a little stark so I used the same brush I did for stain so I could get some streaking and color on the white letters.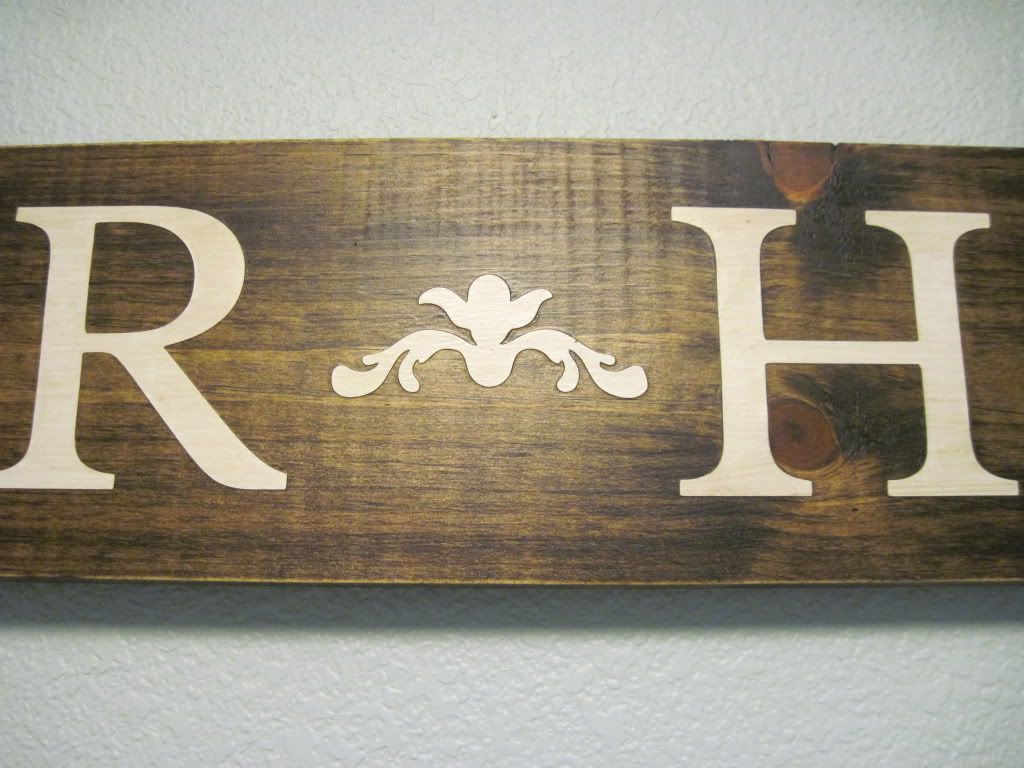 Lastly after everything was dry I was ready to hang it. I measured where I wanted the sign to hang and applied the 3M picture hangers to both ends and stuck it to the wall.
I am thrilled with the look, for a few hours of work I have a custom piece of art that is fun and stylish.
Enjoy!