Well I guess its time to reveal my Christmas tree. We had a few set backs this year...no tree topper...not enough ribbon...no window to put the tree in. But we made do and have a pretty tree right by the fire place for Santa.
It doesn't look like a Macy's tree...and I think I like it that way. We have a star that refused to sit straight so that equals character! Megan helped decorate and that makes it our tree.
Someone needs to send me a tutorial on how to take Christmas tree photos properly...sorry this looks so bad.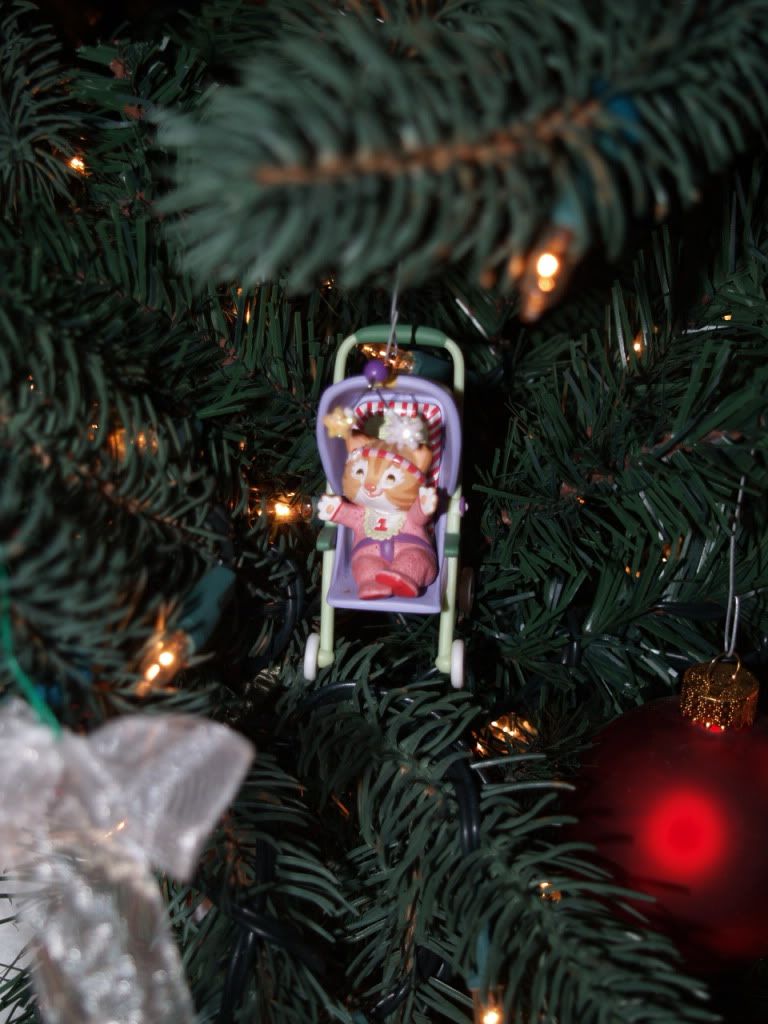 Megan's first Christmas ornament...she has to put it on every year...its maybe her favorite part of the decoration process.
My favorite...shoes...I miss cute shoes... I need to get some in my new post baby size!
Best Santa ornament on our tree...I think he is way cool and his beard is chenille...sooooffft!!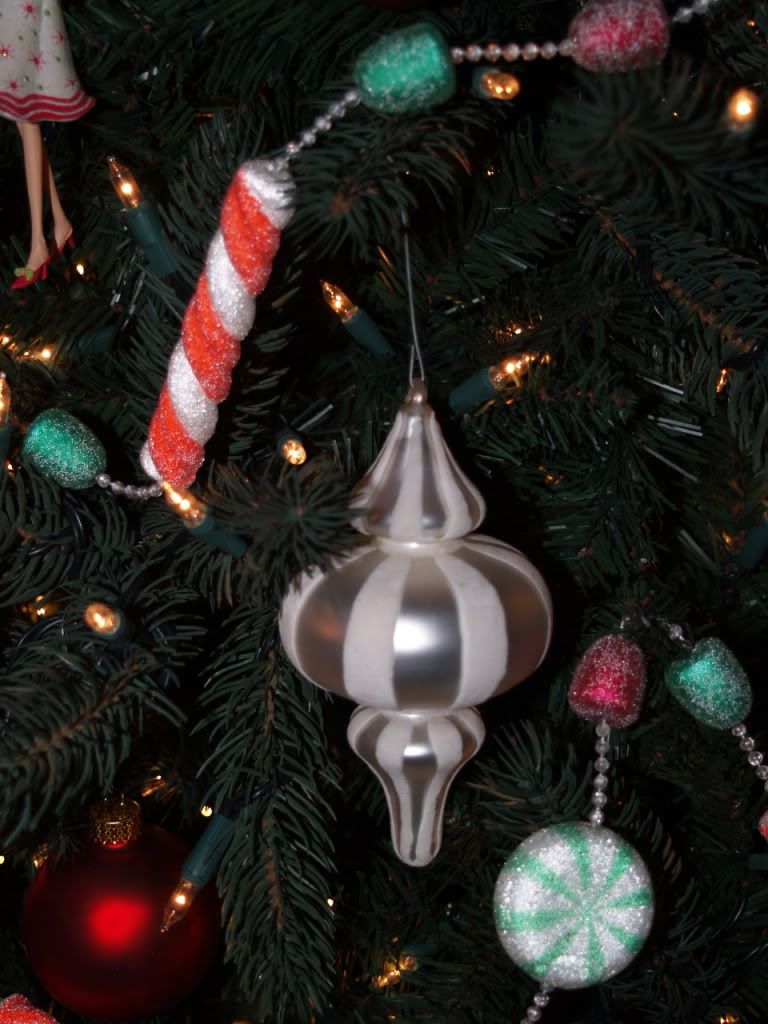 I love this ornament...its from my Mom's store and a few years old but I get jazzed every year when I put it up.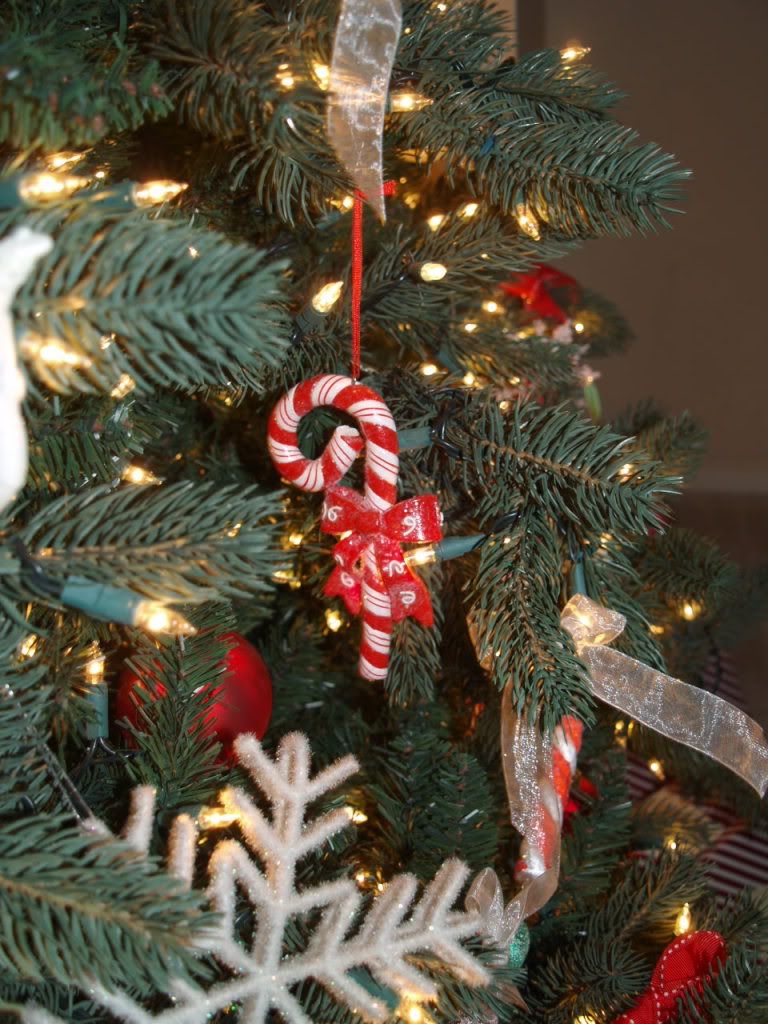 Obviously I have a thing for candy stripes...here is even more proof...Isn't it cute! I got this one last year...now I am on a quest for this years candy cane ornament.
There you have it...our less

tha

n Macy's but still loved Christmas tree!

Linked to the following...