Welcome to my dinning room. My entire house is a work in progress currently. This year I am doing my best to participate in all of the Holiday Home link parties. This really gets your creative spirit going and gives you a time line! Bonus! Usually I add a tree or some garland to my hutch and call it good. This year I used this space for my vignette.
I had a hard time finding the look I was going for...and I was not going to purchase more decorations for this project so I worked with what I had. I am pretty happy with the end result. I'll be thinking about this when I tackle the after Christmas sales this year. Any suggestions would be greatly appreciated.
Well here ya go...my first ever official vignette!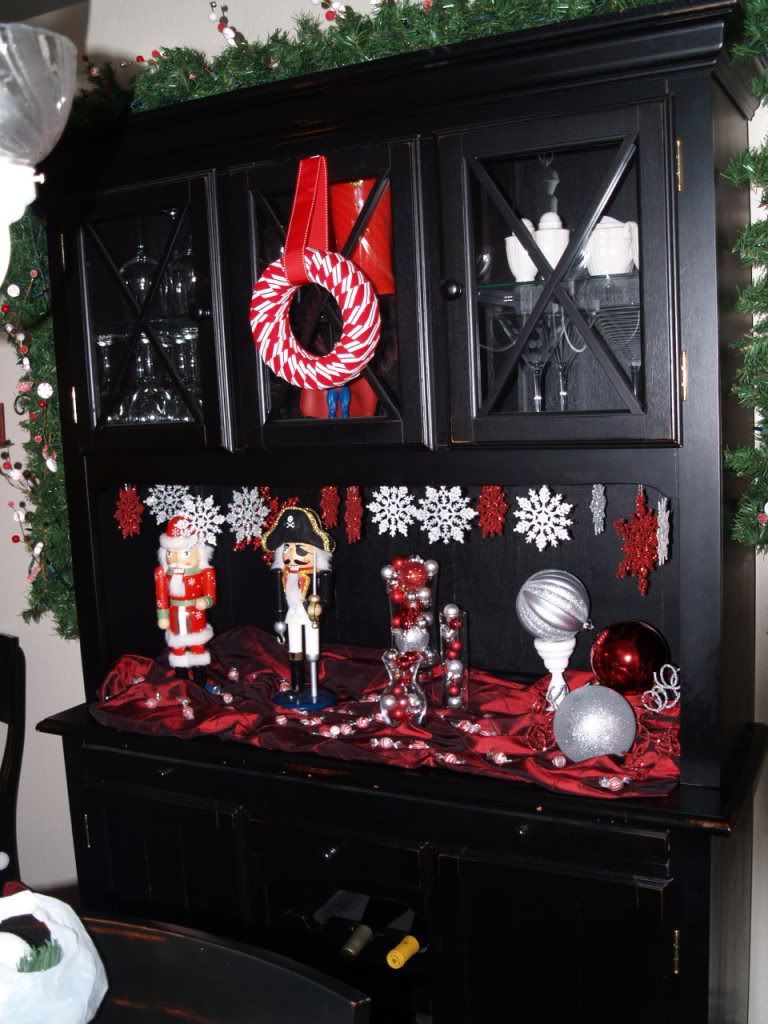 Candy stripe wreath made by me...in 5 minutes...with stuff I had=score!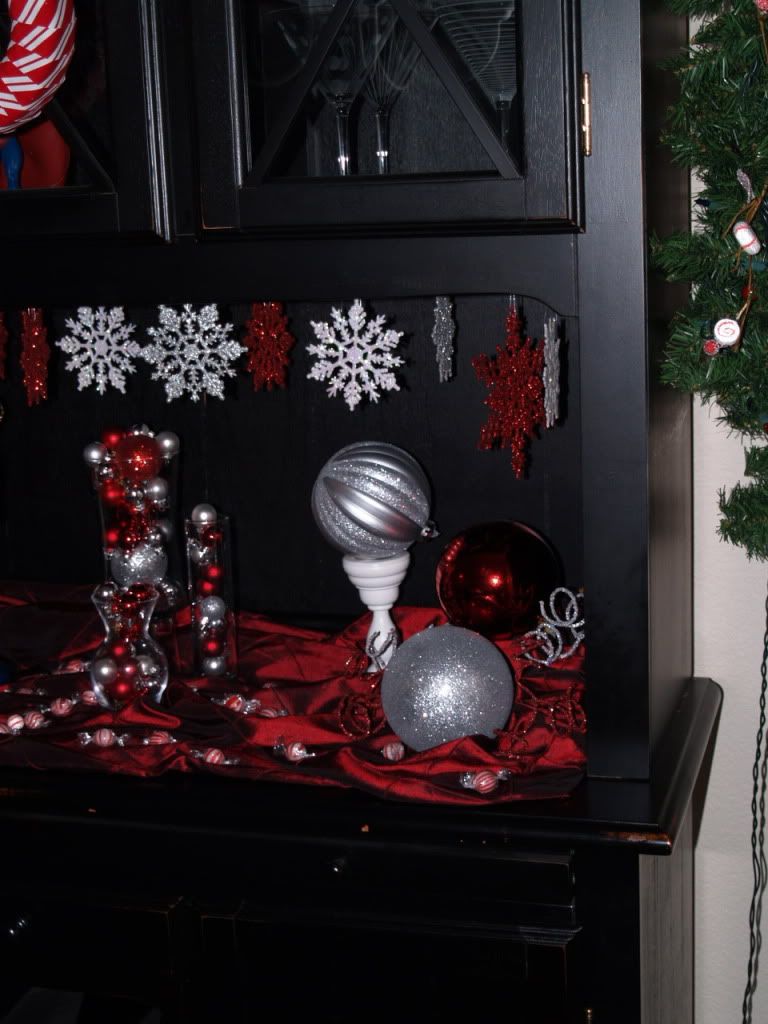 Ornaments with sparkle are always a must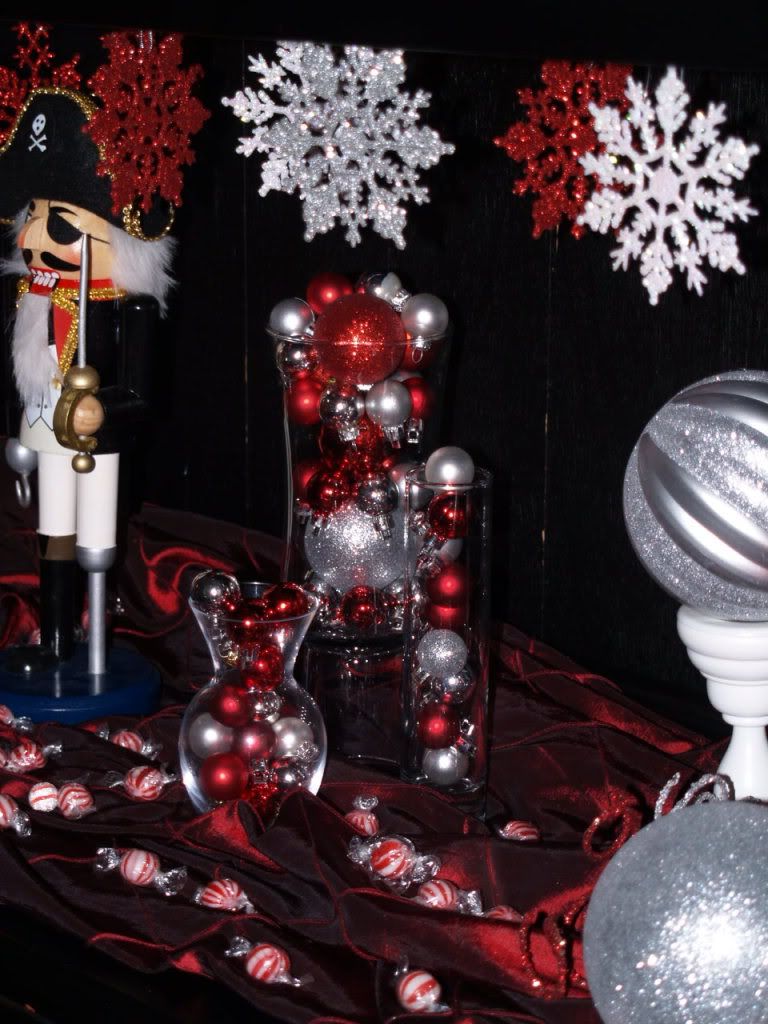 a dusting of candy is advisable during the holidays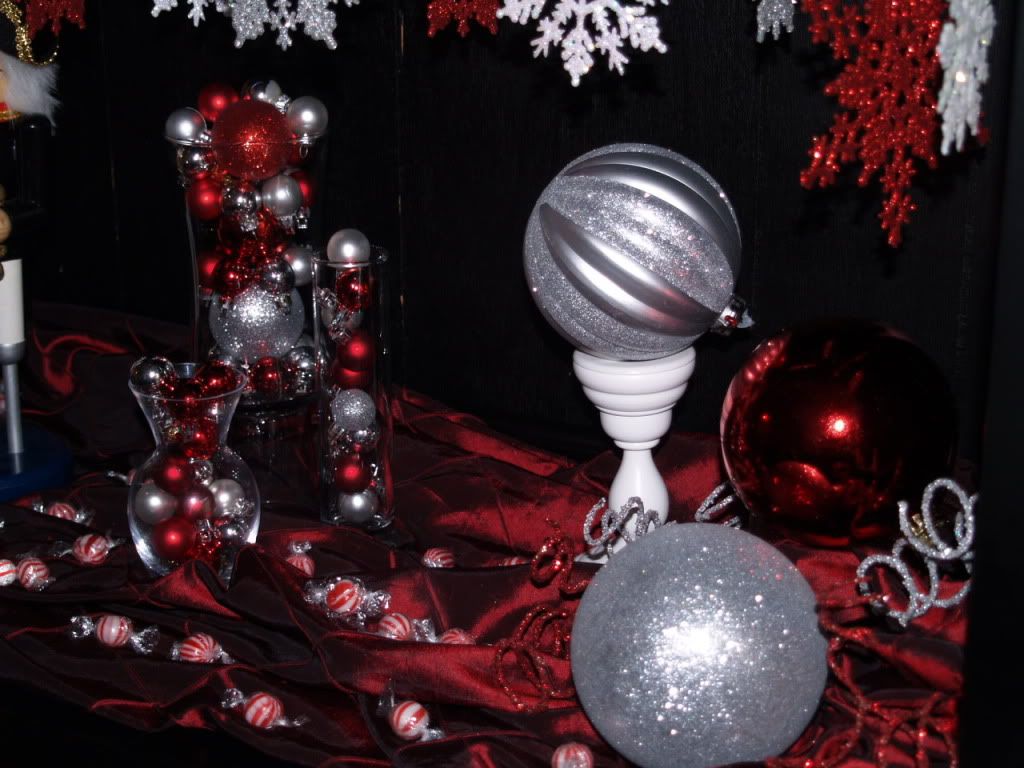 fabric was left over from a project of years past...perfect for this I think!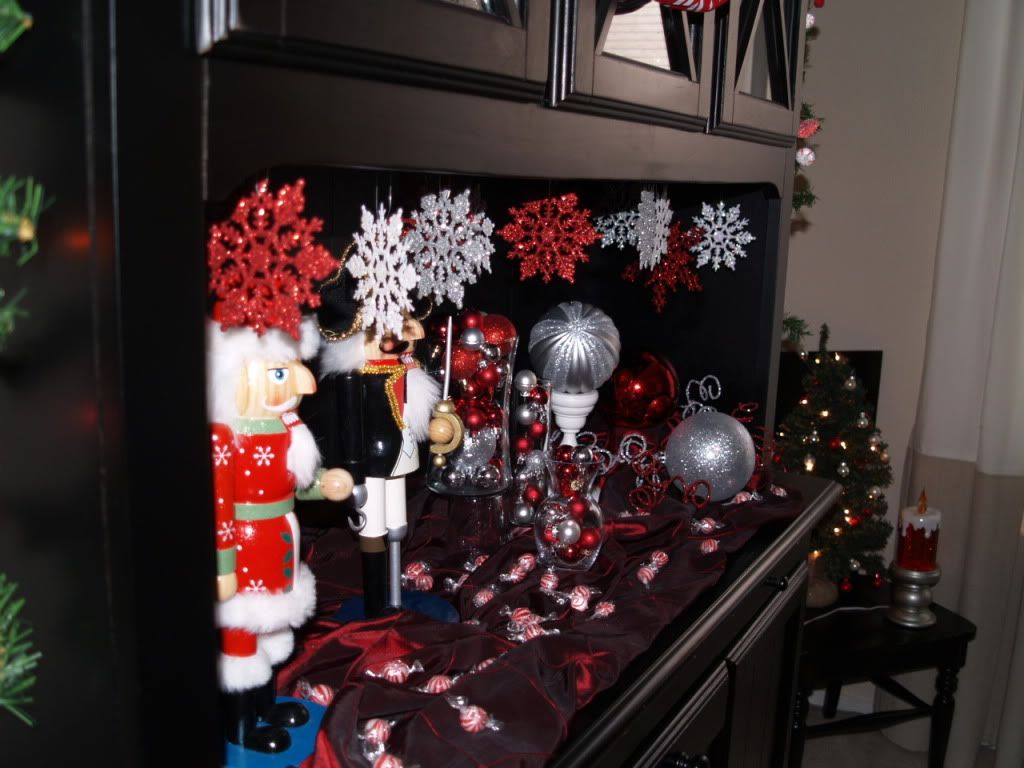 add some snowflakes and you have a vignette
I am sure I will be messing with this over the coming days to perfect it, but for now this is what I've got. Now I am off to start baking for the Birthday girl...I can not believe I have a 7 year old!

Linked at the following...
Southern Hospitality