Well this is long past due!
We have been very busy around here...James turned 11 months old on the 22nd...I can not believe in a few short weeks he will be 1! He is getting stronger and standing up for longer periods of time. He walks along holding the sofa but has yet to take any serious steps. That is ok with me...my little man is growing up way too fast! Here are a few pics of his handsomness...I couldn't pick just one.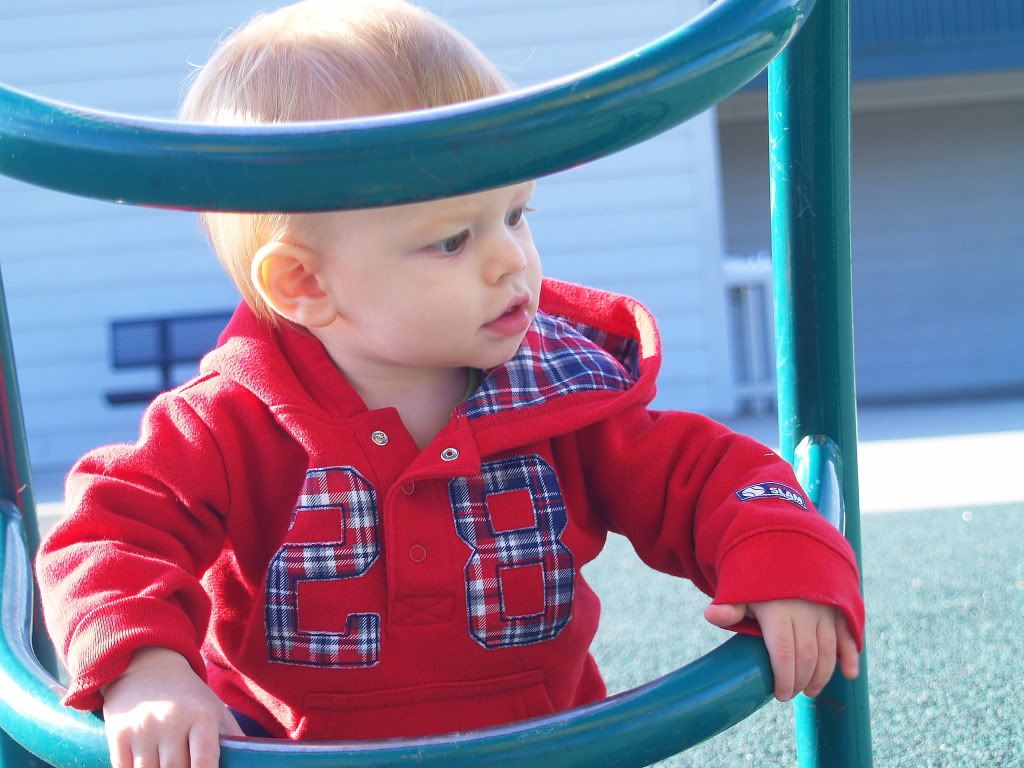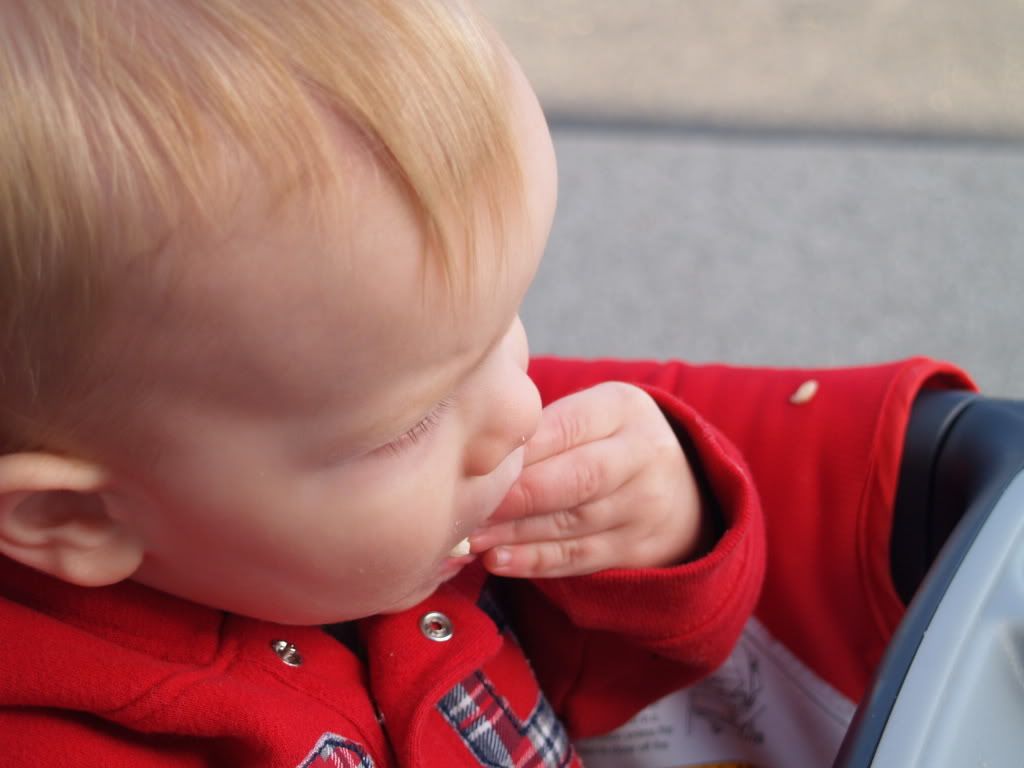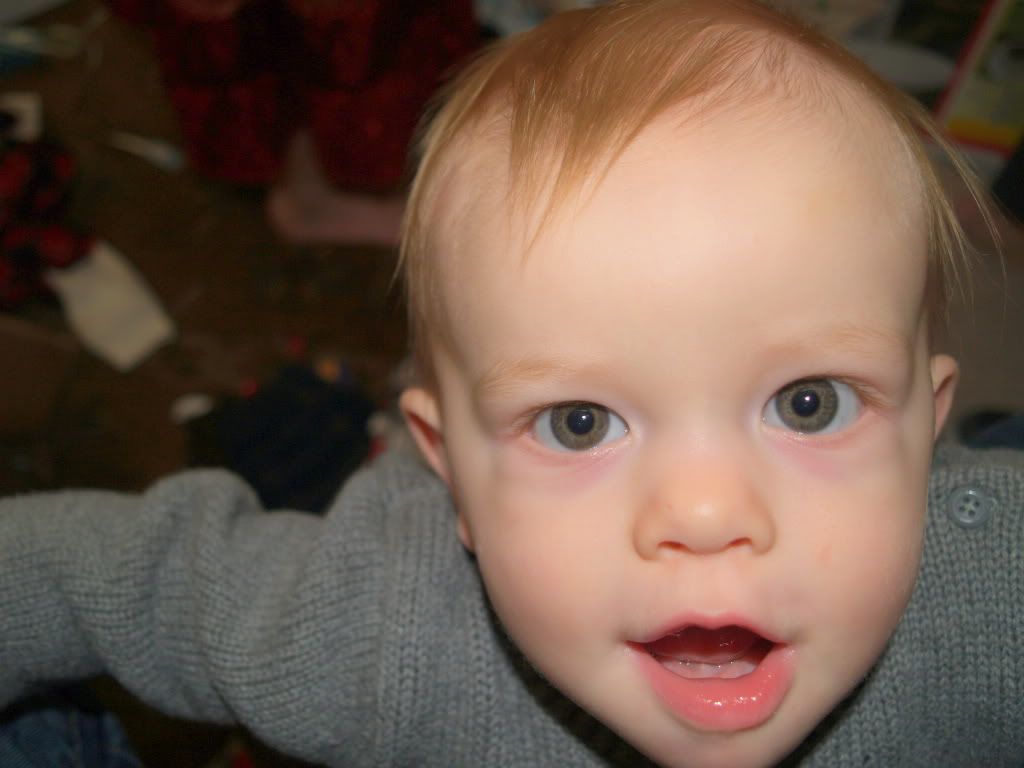 What color are those eyes? Still not sure! Yes I know he needs a hair cut...I just can't bring myself to do it!
On to our wonderful Christmas...
We hosted Christmas Eve this year, we had 10 adults and 5 kids! It was great. Kid's didn't fight, adults had a great time visiting and the food was yummy! I have to say that my favorite part was all of the adults sitting around the table with full tummy's talking about our most memorable Christmas. All of us had special stories that we could all relate to, some were about the bike they just had to have and some were about huge surprises that they didn't expect...like new cars. For me that is what Christmas is really about...sharing with those you love and learning about them. I am so glad everyone was able to join us this year and I look forward to next year.
I was a little frazzled and didn't complete all I had planned for the year. I have to say that taking up blogging in November is not the best plan if you are running late on gifts and crafts. Next year I will start much earlier!
Christmas morning was awesome. The kids were adorable, they enjoyed the gifts and Megan has really grown into a gracious little girl. I have to say this years thank yous came from the heart and made it all that much better.
Here are a few shots of our holiday.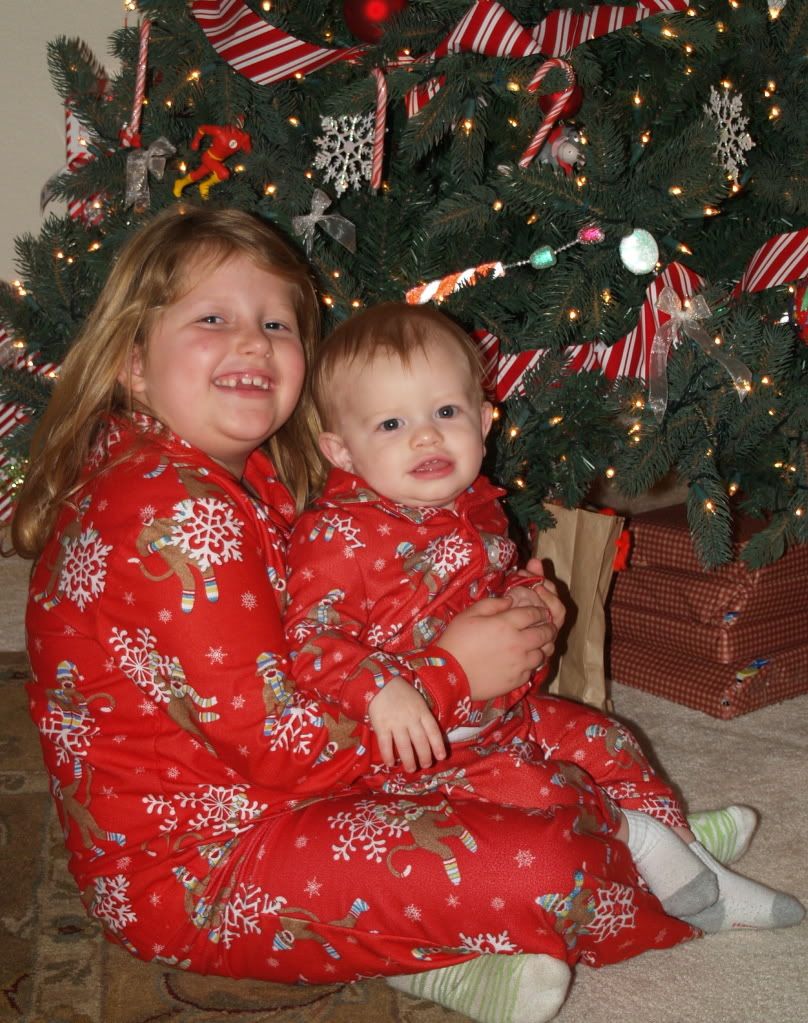 All ready for bed on Christmas Eve, they will kill me for the matching Pj's in time! I love it!
Poppy and Grandma got him his first wheels, now he is a Policeman just like his Poppy.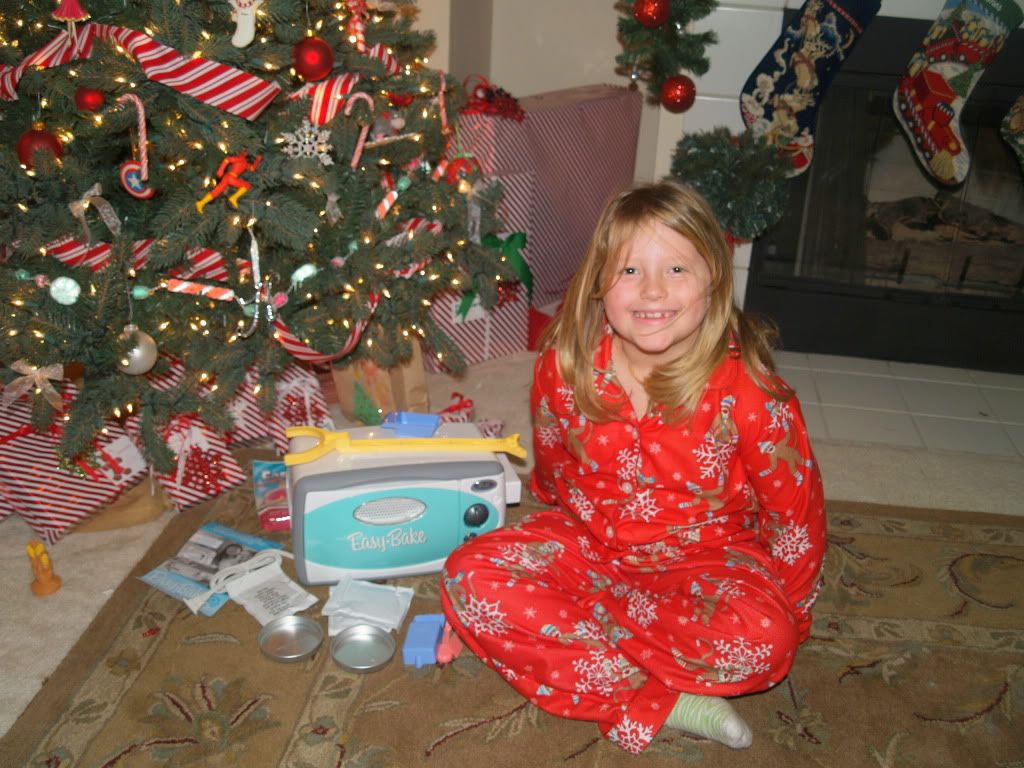 I had one of these...it was pink...we will see if we can create something yummy.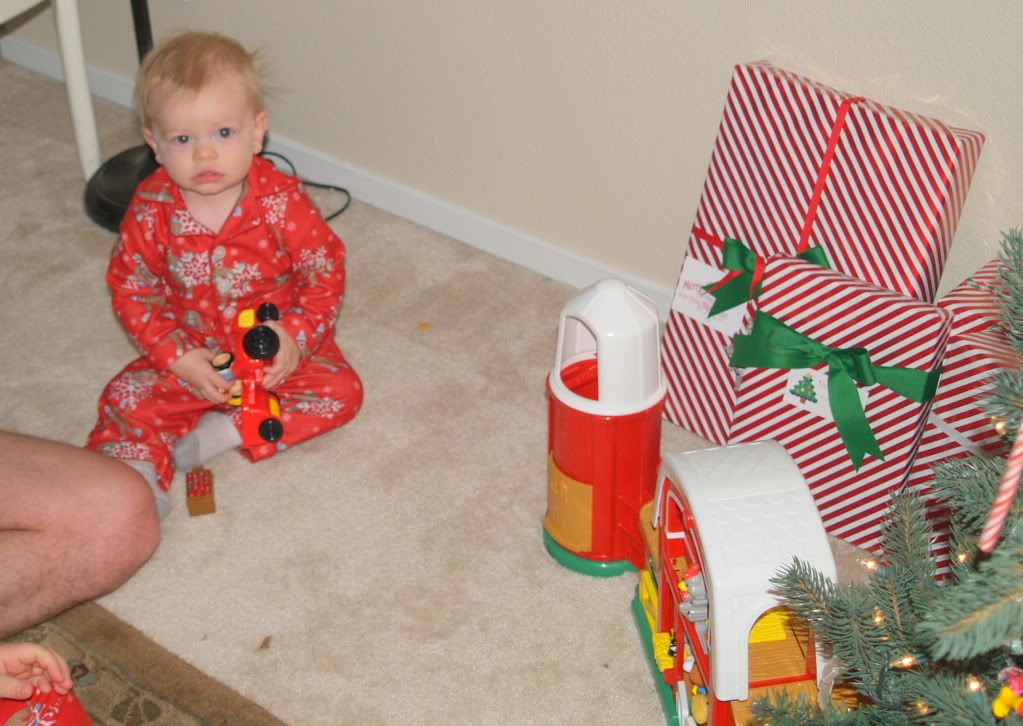 James wasn't so sure about all this...but he liked the tractor.
Butt Paste!!! Just what I needed! (I assume that is what he was thinking) This is quite possibly my favorite picture of the day.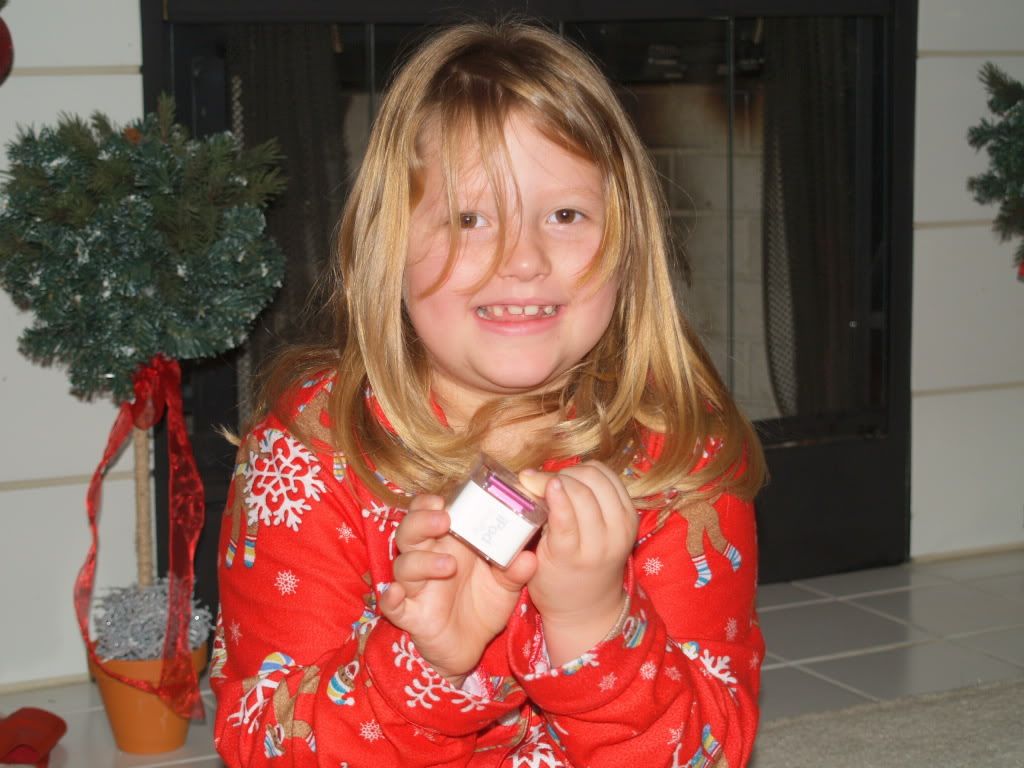 Megapod! Megan got her own iPod...now she can sing even louder...who's idea was that?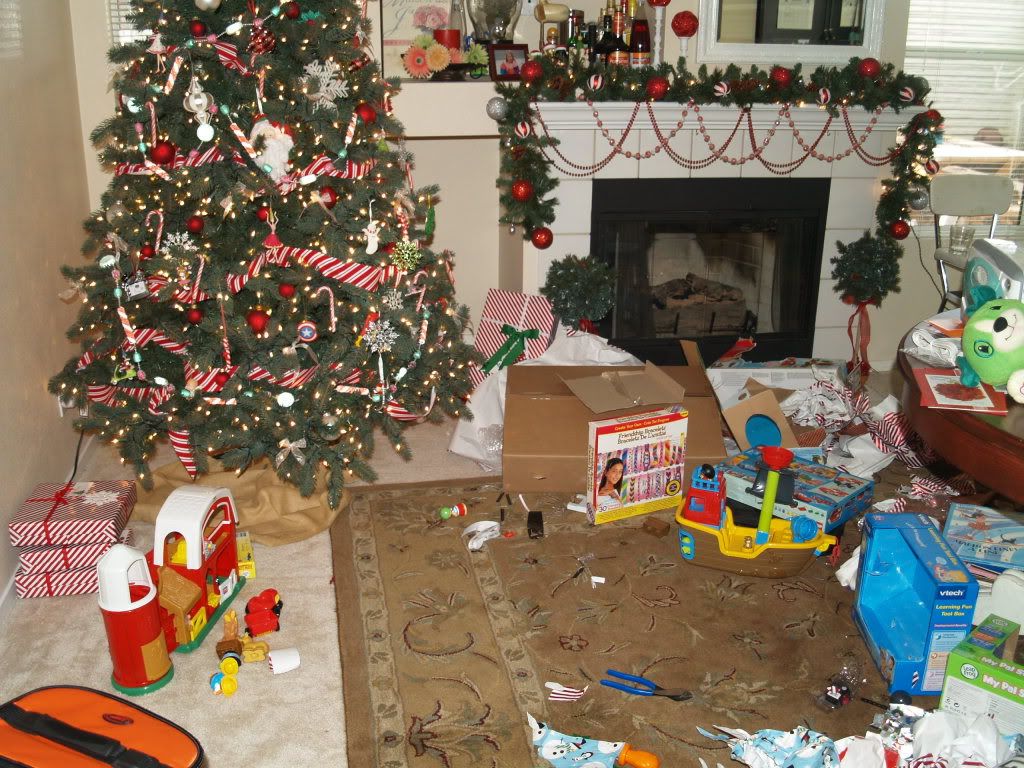 The aftermath....yeah I did not want to clean that up!
So that is our short holiday round up. Things I didn't get to do are going on a list for next year. But it was a wonderful holiday! I love my family, I love my friends...what a great life!
PS...I'll post my super duper late home tour soon...just so I have it on here for next year.