Well it has been a hectic few weeks and I have been MIA from blogland.
Between holiday prep and other fun things blogging has been pushed aside...hopefully this will not be a ongoing thing.
December 5th my darling little girl turned 7!!! I can not believe she is so old already! Just yesterday she was saying things like "Momma, my hot" and "I wuv you", now it's "Hello Mother, how was your day?" spoken in her new favorite fancy accent usually British!
She helped to plan her party this year. We did a cupcake theme, complete with decorate your own cupcake to take home station. I was thrilled to not have a pink princess party! It was purple...yeah not a huge change in the degree of girlyness but you Mothers of girls know what a big deal this is. We didn't have crowns and fancy feather boas (last year), and she wanted to wear pants instead of a fancy birthday dress. Jump houses are not as much fun in a dress I guess.
Here is the play by play...please forgive the number of pictures...too many pictures to narrow down...too much fun.
The adorable Birthday Girl! Awesome that her front teeth are coming in right!
The birthday celebrations started on Friday at Megan's school. I made these cute little flower cookies for all the kids...they sang Happy Birthday...she blushed and said Thank you...then as 1st graders do...they inhaled the cookies...wanted more...I am sure there are some Mothers that appreciated the sugar high that evening.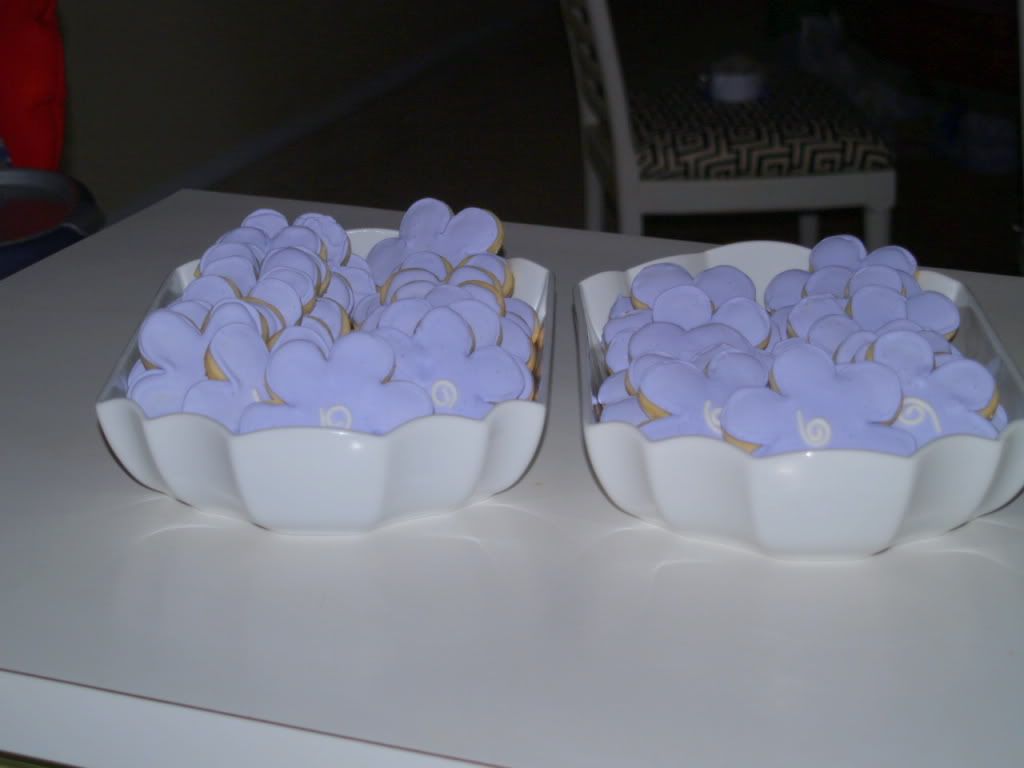 Sour Cream Cookies, Royal Icing, few hours of icing, drying and more icing.
On to the details!
I wanted to make some pom poms but really had no idea how so I purchased them from Kristen of PomLove on etsy.com. Check her out here...
PomLove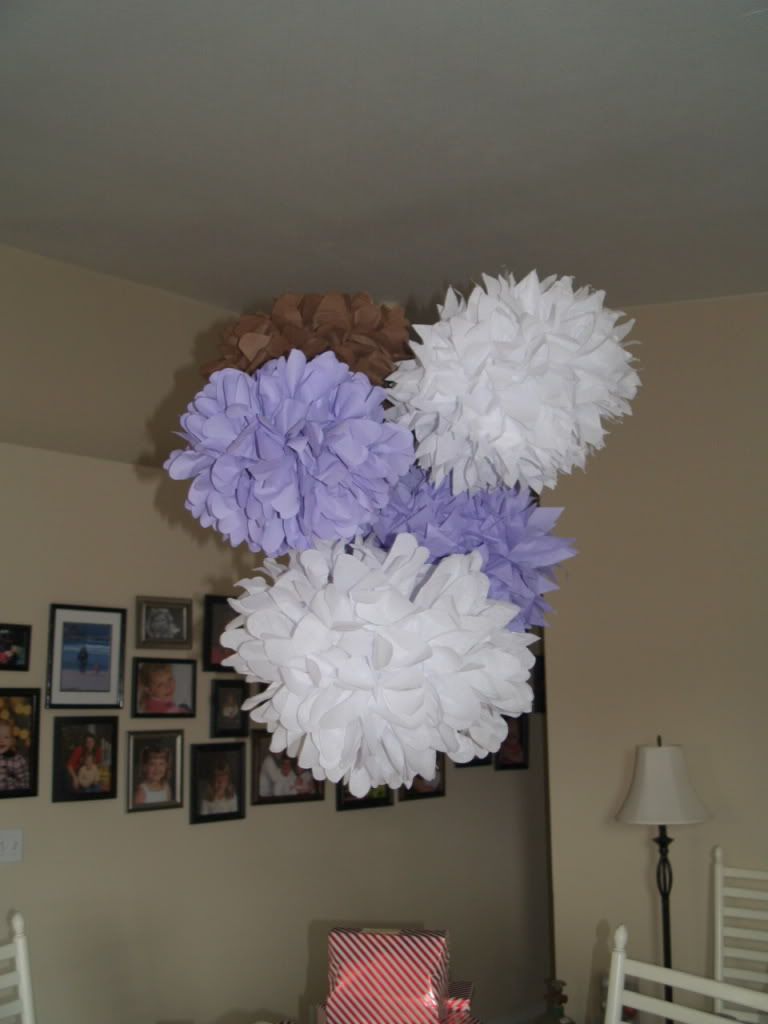 I love the color combination and Megan thought they were way cool...they stayed up for a week!
I made this little darling with my
Scrapbook Max 2.0
software...again with the purple...but cute! I secured each letter together with a brad and stuck it to our ever empty living room wall.
Megan thought this should stay up all year.
I had planned on making the pinata because I wanted a 3D cupcake, well I ran out of time so we purchased this one...cute...purple and pink...it fits! Only issue...4 out of 16 kids got to hit it...bummer for the other kids...next year I'll make it myself...I am good at paper mache and its fun having homemade one of a kind decorations.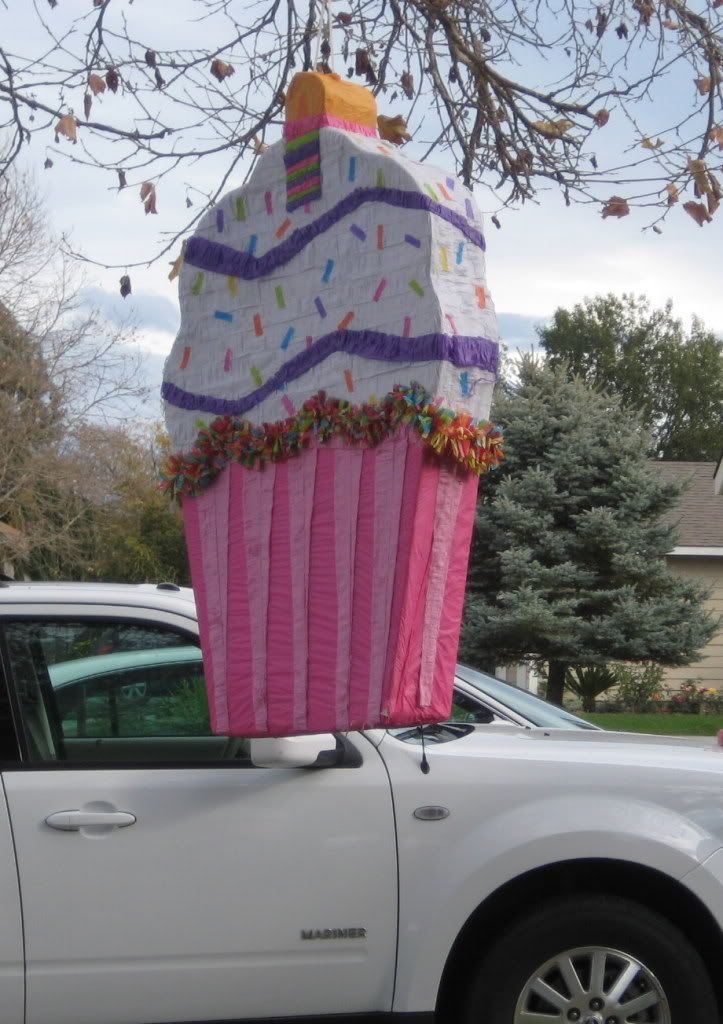 The soon to be pulverized cupcake!
I made the cupcake cake (say that 10 times fast) the evening before the party and just did the finishing touches the morning of. This is 4 boxes of cake mix and a huge batch of Cream Cheese Frosting. Keep in mind this is a cupcake party...the genius behind it was that the kids were going to decorate cupcakes instead of having a big cake...well Megan had other ideas. "We need to have a big huge cupcake for candles and little cupcakes to decorate and my friends can take them home for later". Well she got what she wanted!
Enter "Big Huge Cupcake"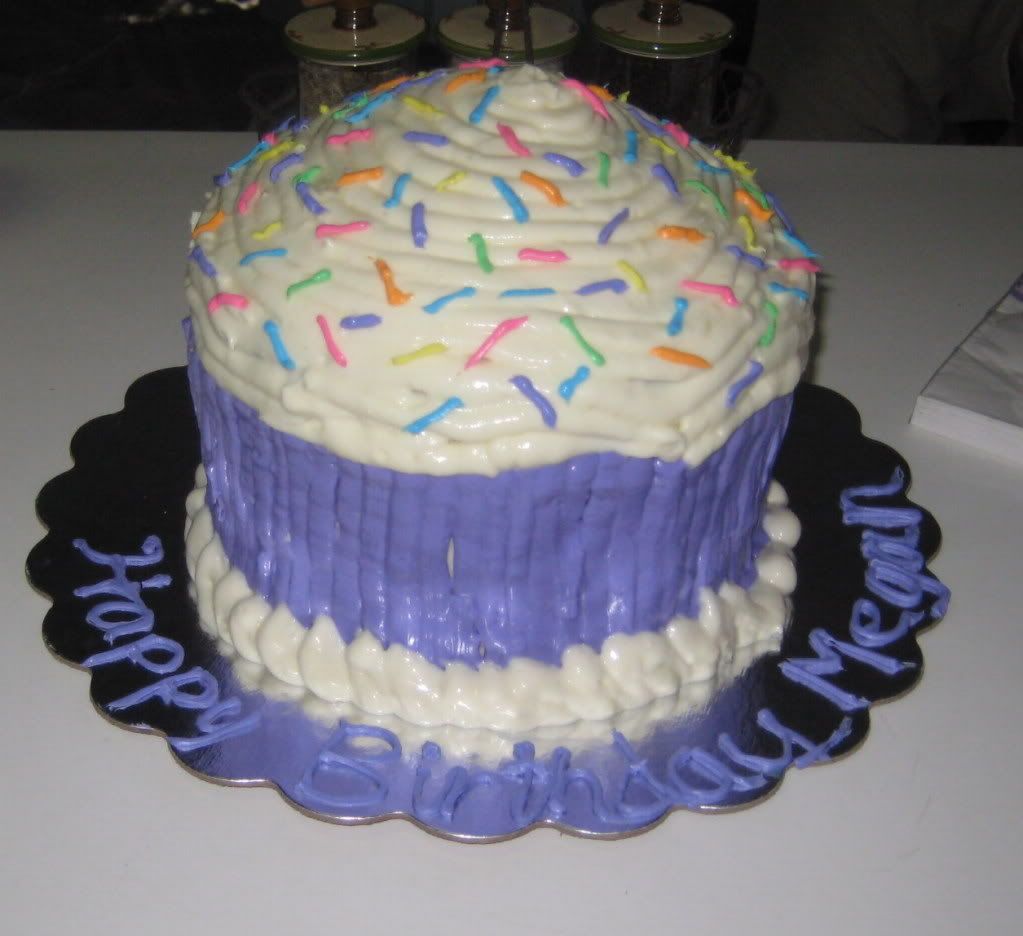 It's difficult to carve and ice cakes perfectly...I didn't do it perfect...the kids didn't notice...hats off to the cake people!
On to the fun stuff...the action...the party!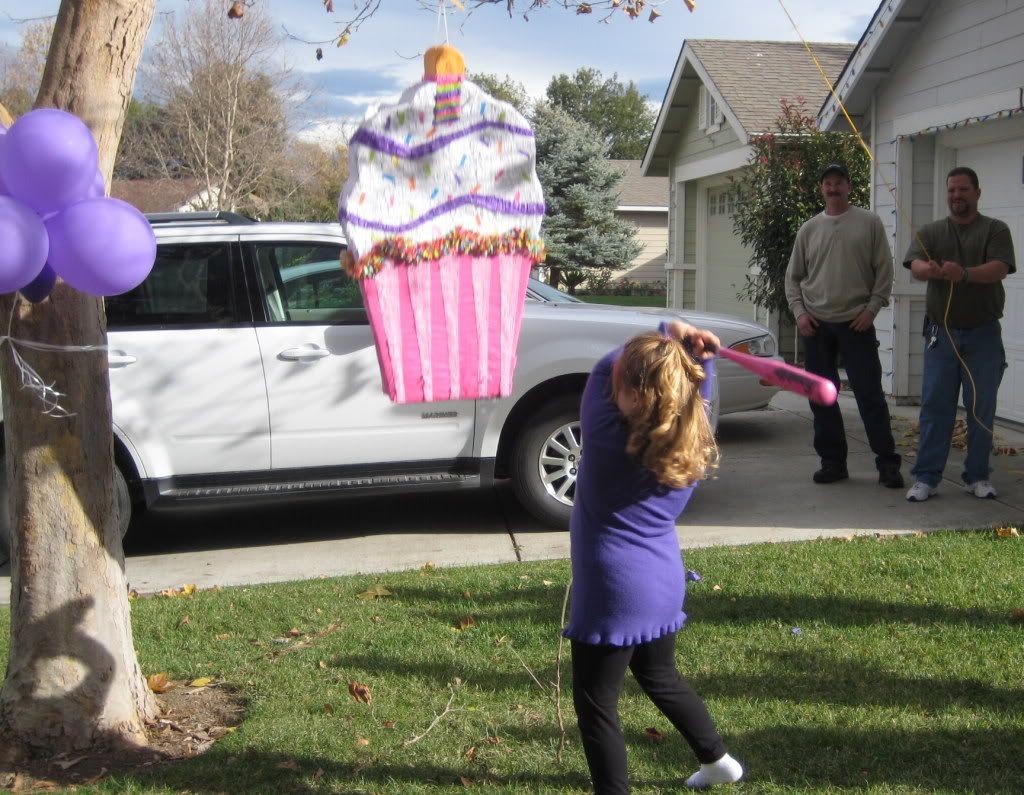 The birthday girl doing her best to kill the cupcake.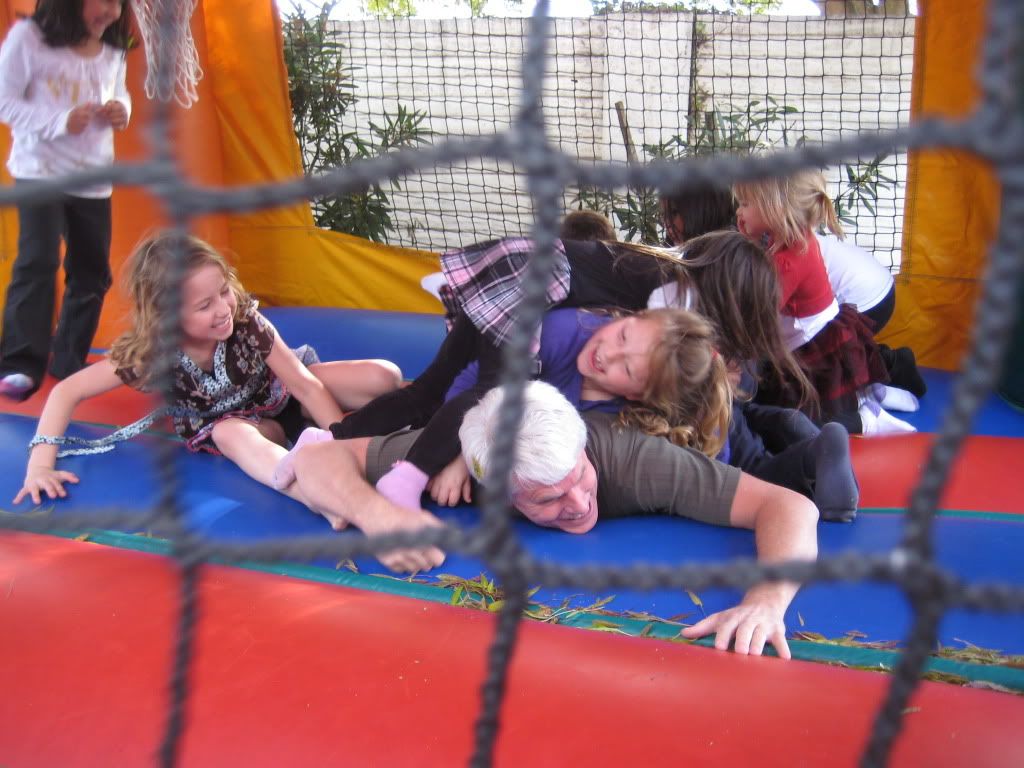 Poppa Rich being reminded how hold he is...and how young they are.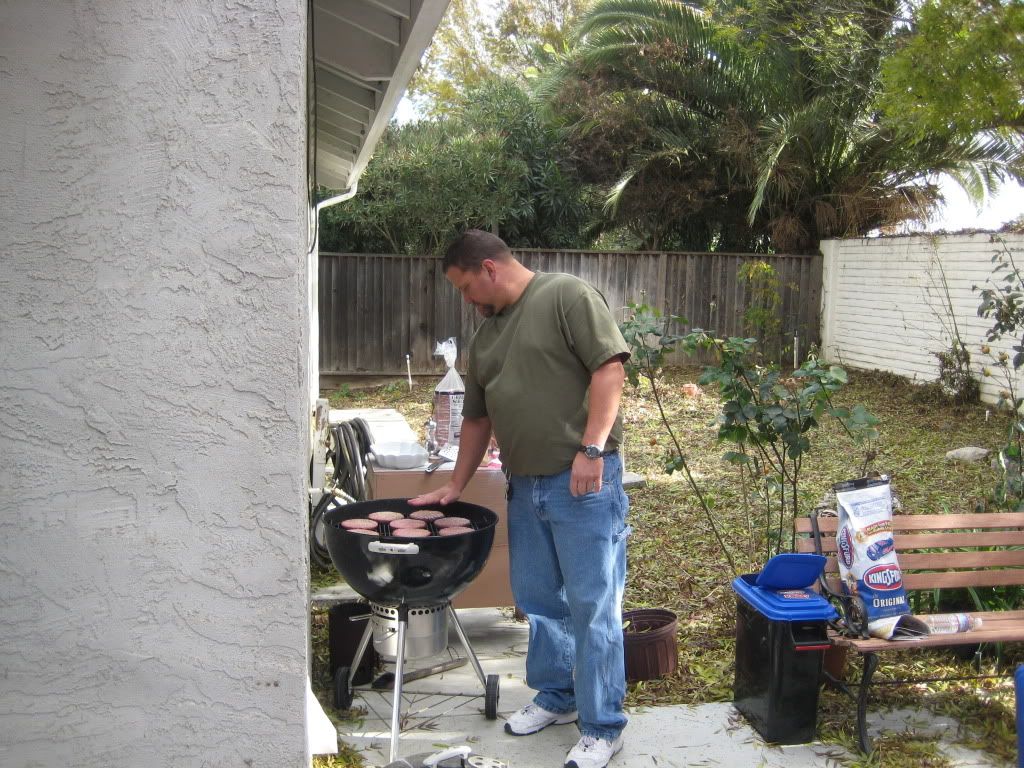 Megan's Dad did the burger grilling.
Please note the disaster of a backyard. This will be a big project this coming spring...flower beds, lawn, fence repair and all kinds of other fun stuff...stay tuned!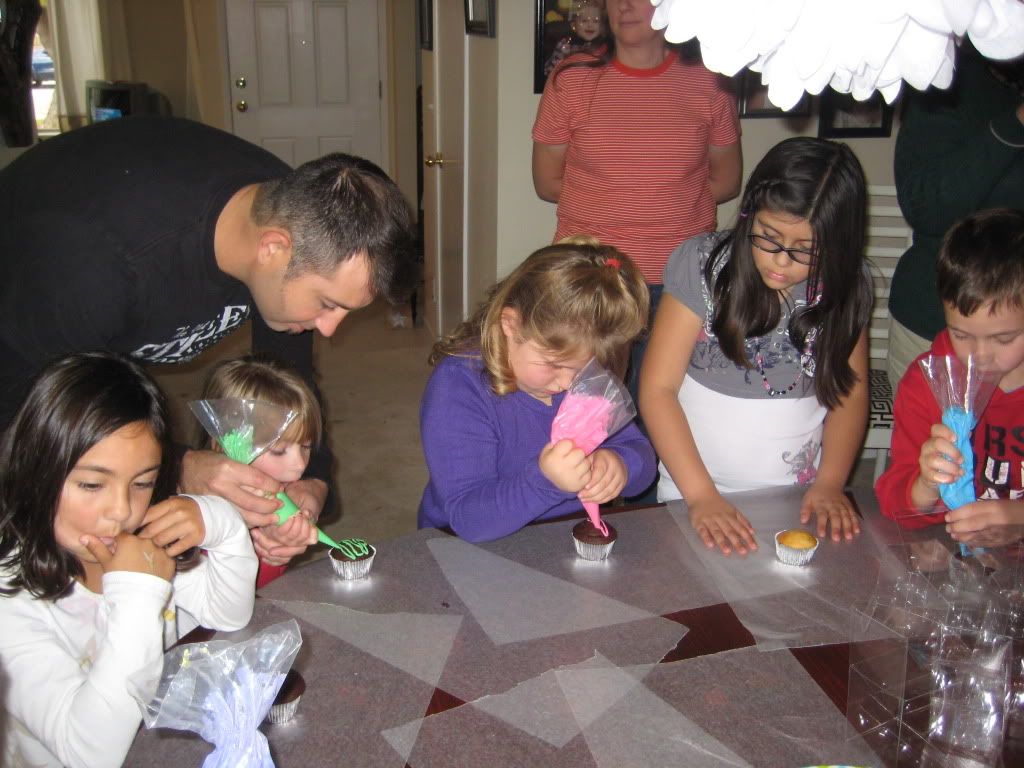 Cupcake decorating! Don't you love the concentration!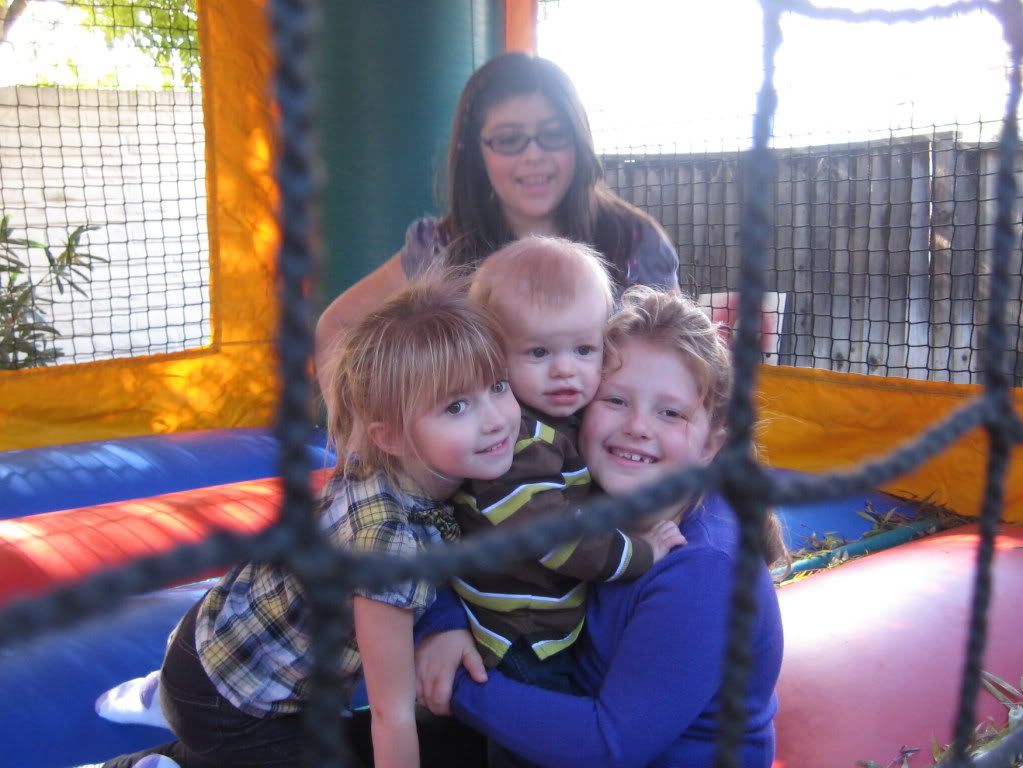 Adorable kids in the jump house. My Megan and James, nieces Hailey (blonde) and Renee (brunette).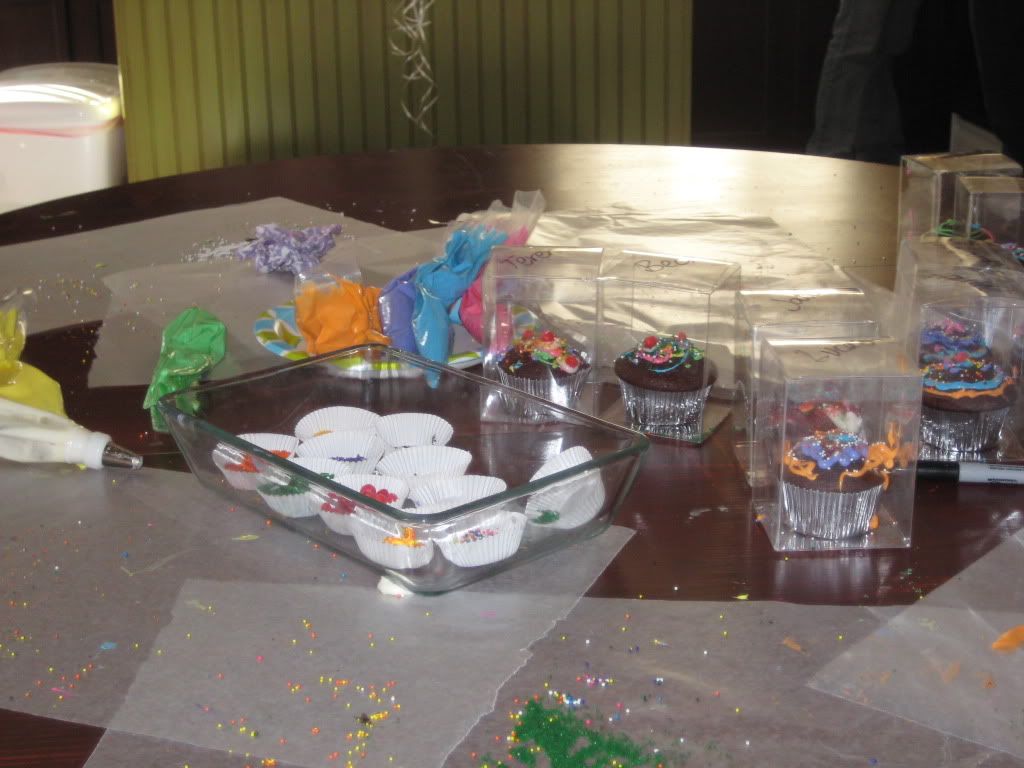 Aftermath of cupcake decorating...I put a paint drop cloth down to save the floor...totally worked!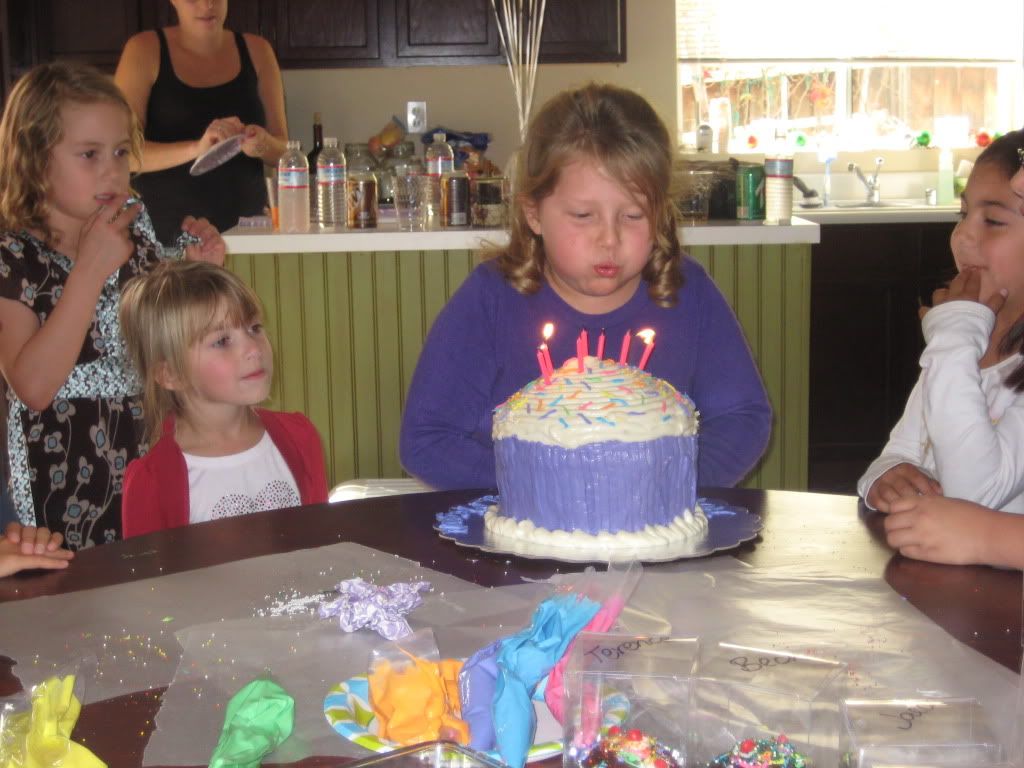 Blowing out the candles...she made a wish and wont share it so it will come true. Maybe its for a million dollars and a vacation for her Momma???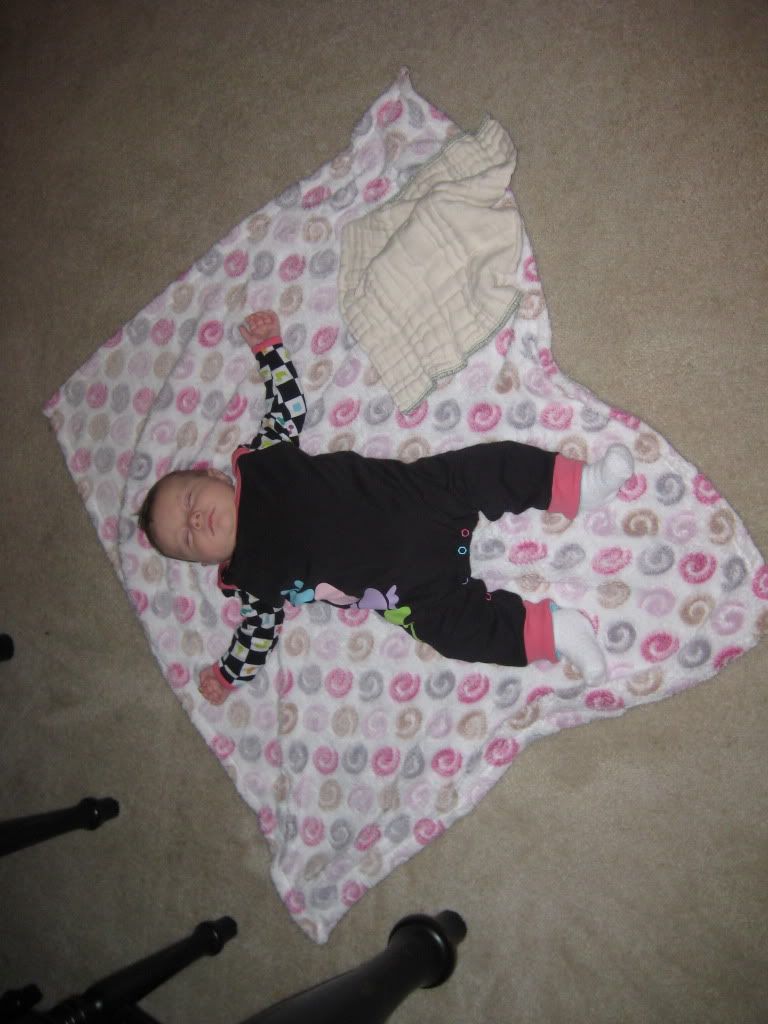 My youngest niece Rylee...she had too much party I think!
So that is just a fraction of what I have been up too...I have also been slowly working my way through the house refinishing the brass door hardware to good ole Oil Rubbed Bronze...its beautiful! I'll show you that when its done. I keep creating new things to decorate for the holidays...I guess I should do a holiday house tour post...sorry I 'm a little late on that one! I just last night finished wrapping gifts, and after I post this I am on to finishing up baking...sour cream cookies, ginger bread cookies, zucchini bread, wafer cookies and jam thumbprints to start. I'll be sharing recipes soon! Until then...happy blogging!