Well its time for me to share this recipe. I have to warn you that I am one of those cooks that takes a recipe, makes it once by the book and then tweaks it for my tastes/supplies. So here is what I have created. I suggest you use my measurements as approximates and taste to your preferences!
Orange Sesame Chicken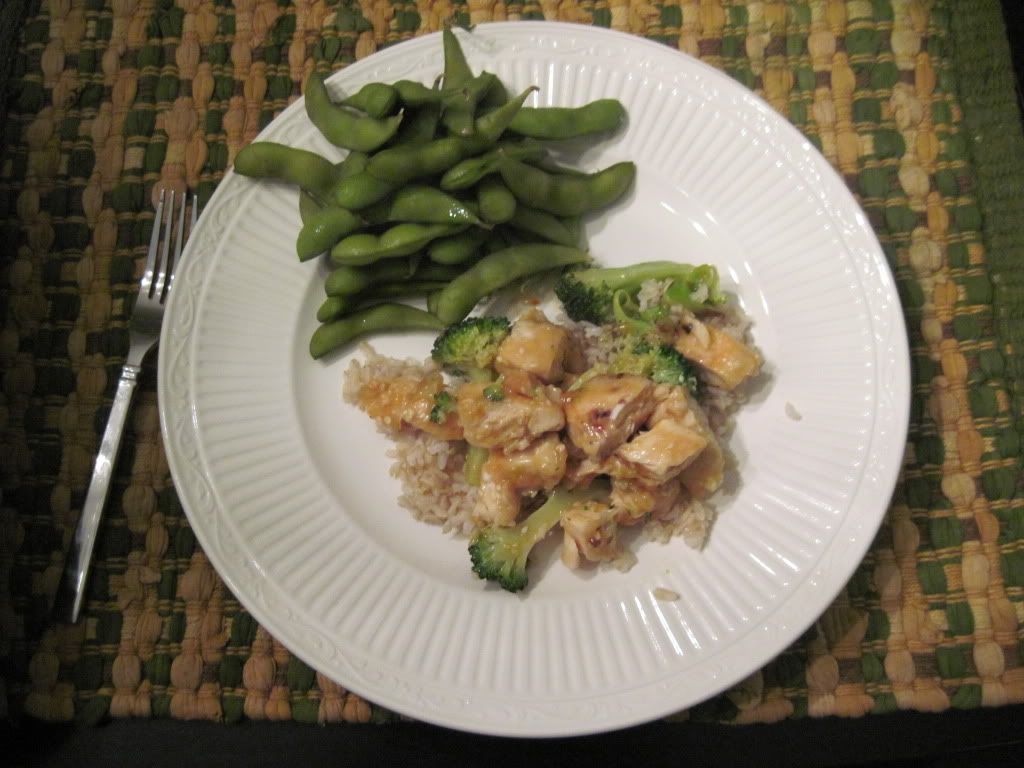 Orange Juice Concentrate
Honey
Chicken Broth
Corn Starch
Red Pepper Flakes
Chicken Breast or Tenders
Canola or Olive Oil
Sesame Oil
Sesame Seeds
Veggies
Heat skillet to med/high heat, add 1 tablespoon of olive oil and 1 teaspoon of sesame oil.
Lightly dust chicken pieces in corn starch and saute until golden brown.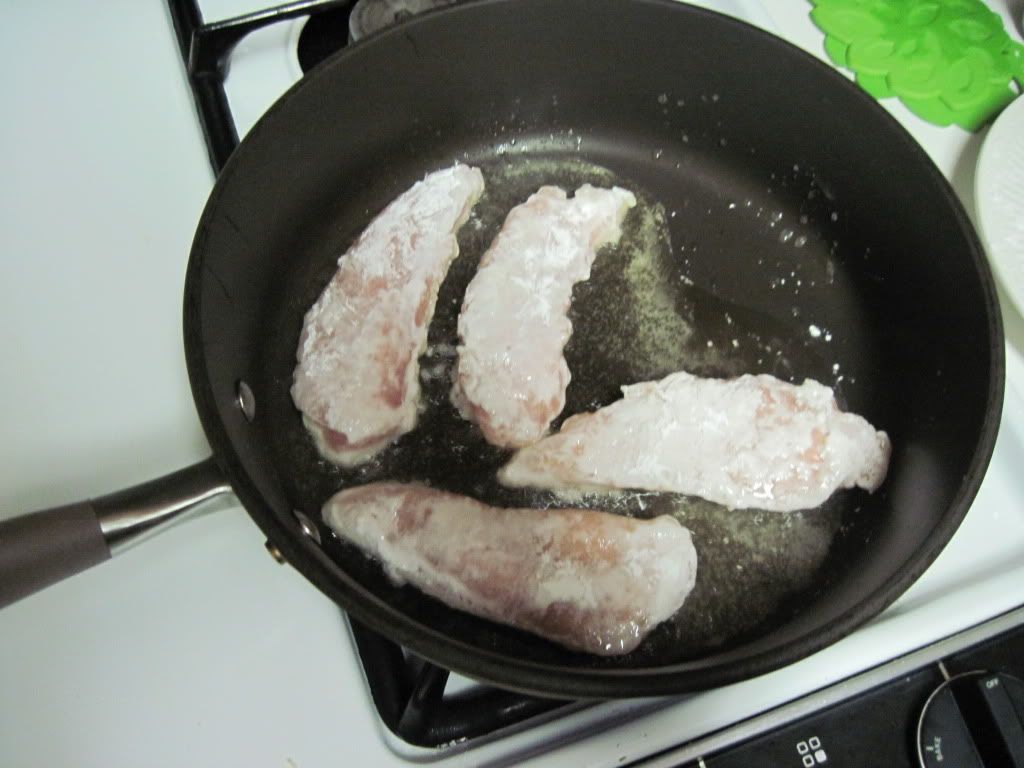 For sauce mix 2 tablespoons of corn starch with 1/2 cup chicken broth, add 2 tablespoons of orange juice concentrate, 1 teaspoon of honey and red pepper flakes to taste. Cook on med head until thickened.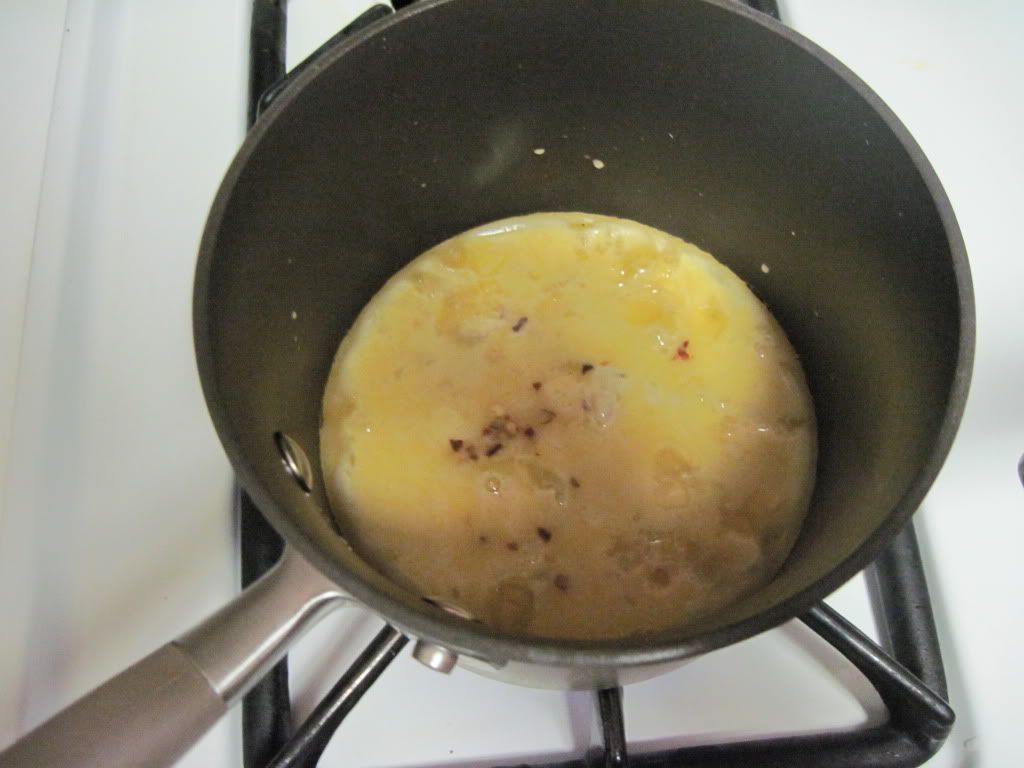 Remove chicken and chop into bite sized pieces, add veggies and 1 tablespoon of sesame seeds, saute in leftover oil.
Toss everything together in a large bowl...only add enough sauce to coat.
Serve with brown rice and edemame! Or whatever you want I guess.
Now I know some critics would say...OIL...bad...not healthy...yeah yeah I know...but I used very little oil and you could use some spray oil instead I guess...but this is how I did it. Normally you deep fry the chicken and add way more sauce and way more honey...so I did make some improvements! So there!
It was super yummy and my 7 year old loved it. Its a step in the right direction at the very least.
Enjoy!